Beautifying the Landscape
As landscape designers, beautifying land is our area of expertise. How the property looks and the experience it provides will be a huge asset to our business, especially as an agri-tourism and wedding destination. We plan to design seasonal 'hot spots' on the property, which will be areas of extreme beauty at certain times of the year. For example there will be a garden with nothing but spring blooming trees in May and a garden with only fall blooming plants in September. These 'hot spots' can be utilized for weddings and will make ideal photo ops, enticing people to document the property and share images on social media, spreading awareness of our operation.
In terms of our competition, there are no other farms that will treat the landscape as we will ours. Our goal is resemble a botanical garden in terms of the advanced plant collection and our attention to aesthetic detail. We want our farm to feel much like a park, inviting you in to stroll and appreciate the beauties of nature on your own terms.
Process
Plant Installation
For woodies (shrubs and trees) the most economic and efficient way to plant them is as bare roots in early spring (before trees form leaves). Bare roots are not only a fraction of the cost of potted plants (at wholesale sometimes less than $1.00) they are also easier to plant and require less water. We will try to install 80% of our shrubs and trees this way.
The other 20% of trees we will put in our landscape will be large scale specimen trees. Trees that have been growing for years at a nursery and will serve as important focal points on the property. For this we will go to nurseries like Halka Nursery which supplied trees for the 911 Memorial.
For ornamental perennials we will use plugs and small containers which are most economic. As our operation grows greenhouses will allow us to grow directly from seed.
Perennials we don't cut and sell for customers will line our pathways and act as color accents in the landscape, providing beauty and consistent food for pollinators.
Producing high quality cut flowers and woody ornamentals is our priority but so is creating a unique, aesthetic experience for our on-site customers. Traditionally flower farm have been very straight forward, rows of plants much like you would see other crops at a farm, but instead of corn you have colorful flowers, which from the sky can be quiet dramatic.
We want to combine these efficient traditntal systems with an organic flare. Meaning rather than have the landscape be completely 'hard edge, straight lines and grids, we'll add an organic flare, such as serpentine paths, flowing and natural curvature, patterns found in nature like fibonacci spirals, honeycombs and hexagons to define sections of the property.
One of our concepts is to make hexagon cells. Each hexagon will be filled with plants that bloom in the same time period. Trees, shrubs and perennials filling these specific areas with color and scent will be a sight to behold and make for a wonderful setting for a special occasion. These hexagon cells will be distributed across the property with the end goal of having one for each major flowering period, March through November. This way we're ready to accommodate clients at any moment.
The slideshow to the left has examples of flowers which bloom in late spring, late May and early June.
Structures
With capital, resources and outside investment, architectural features will be added to the farm. These will include:
A new farm store
A barn to host indoors events and serve as an office and as well as an air b&b in the upstairs apartment.
A farm-t0-table restaurant and beer garden, catering for weddings and events, while tapping into the tremendous popularity of locally grown food and micro breweries.
Cabins for us and workers as well as air b&b rentals.
Exciting landscape features such as an "aquatic bridge". A bridge that doesn't go over the pond but actually through it, with one side made out of plexiglass for people to look in similar to an aquarium! Our pond will be stocked with a diversity of fish.
Our barn would serve as an indoors dinning wall for weddings and as alternative event space on rainy days.
Farm store
Our farm store will use recycled materials such as shipping containers and efficient architectural design features to be enegry efficient, aesthetically attractive and inspiring to visitors.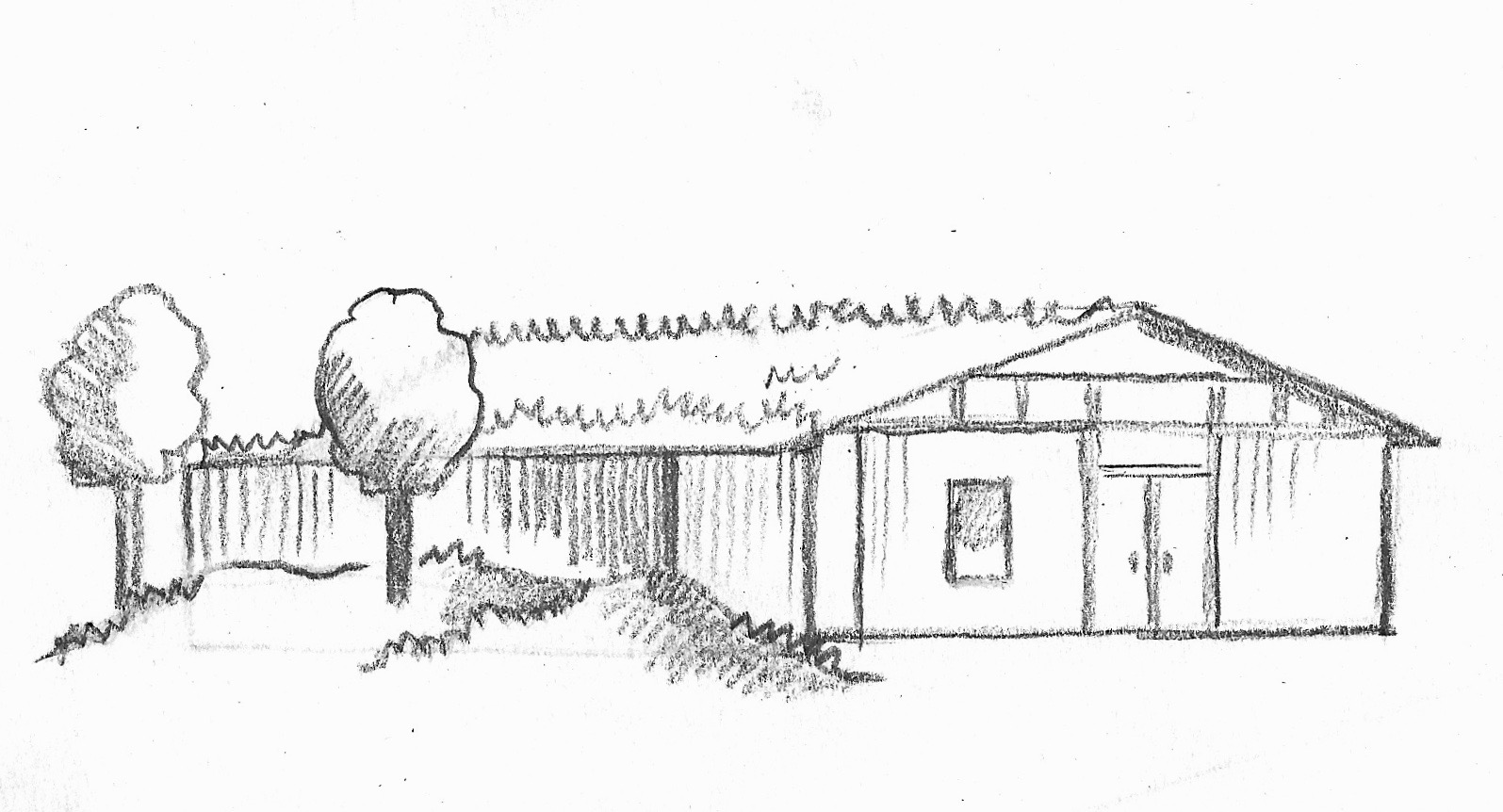 Aquatic bridge
Our aquatic bridge will give children and adults an opportunity to watch fish and turtles living in their natural habit; attracting scores of visitors as a truly unique experience that anyone can enjoy.